License with Gecko Products
The evolution of the adhesive cell phone wallet is complete with Gecko's Extra Tall Pocket! The Gecko Wallet's unique Extra Tall Pocket completely covers your credit cards and cash for total privacy.
Verifiable Amazon.com Sales Figures
Christmas Spike - Sales Growth of 400%

Steady Growth Through 2017 - 300% Growth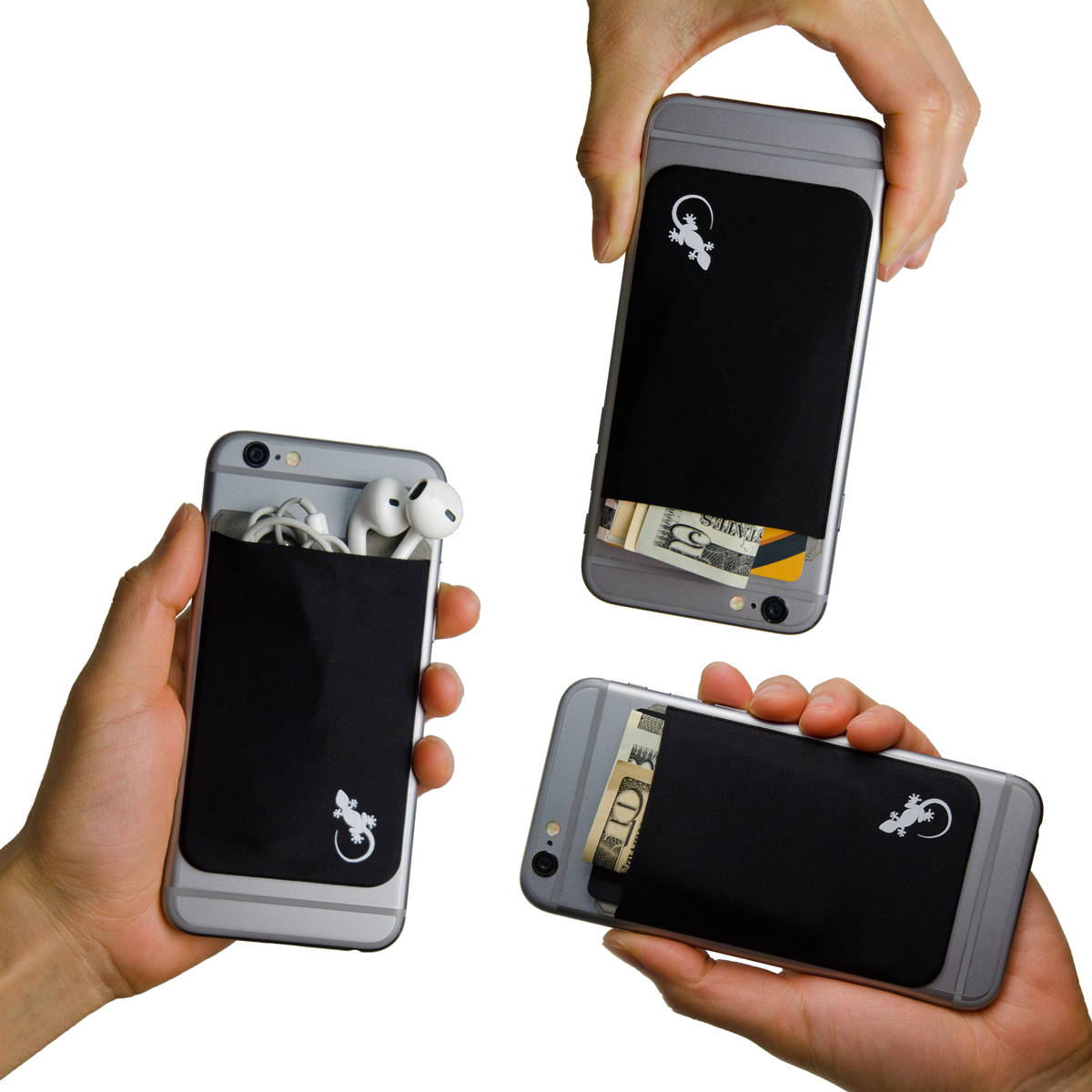 Travel Light
Hold 3-4 cards, cash folds, earphones, cosmetics, blue-tooth devices and more!
Secure Adhesive
Attach to phones or phone cases securely. Cleanly remove and re-stick at anytime. Tested extensively, the Japanese polyurethane gel (our innovation) we use is a higher quality to the 3M LSE glue most adhesive wallets on the market use.
Durable Elastic Fabric
The elastic Lycra pouch with embeded tight elastic pocket lip strap (our innovation) holds everything tight, even when upside down and shaken. The Gecko Wallet holds all its contents safely inside.
---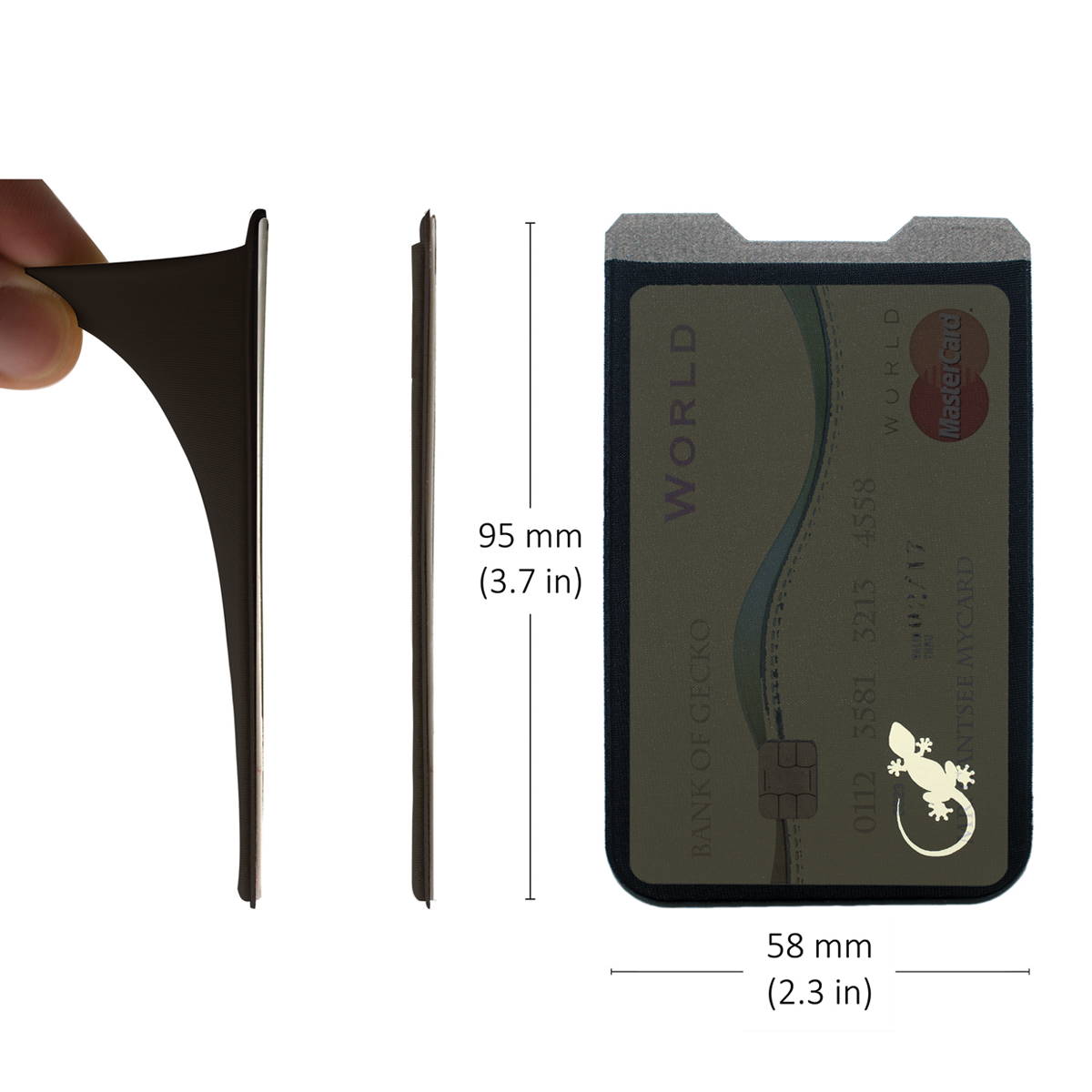 Privacy
Custom designed with a unique extra tall pocket (our innovation) to completely cover cards and cash for total privacy from spying eyes.
Universal Fit
Fits almost every smartphone or phone case on the market. The Geck Wallet is 60mm in width, 96mm in height, and 2mm thick.
Slim Minimal Design
The popularity of having a slim wallet on your phone with everything you need inside is driving the growth of the Gecko Wallet. It simply makes the idea of a wallet much easier for modern needs. On pocket, one device, with modern convenience.
---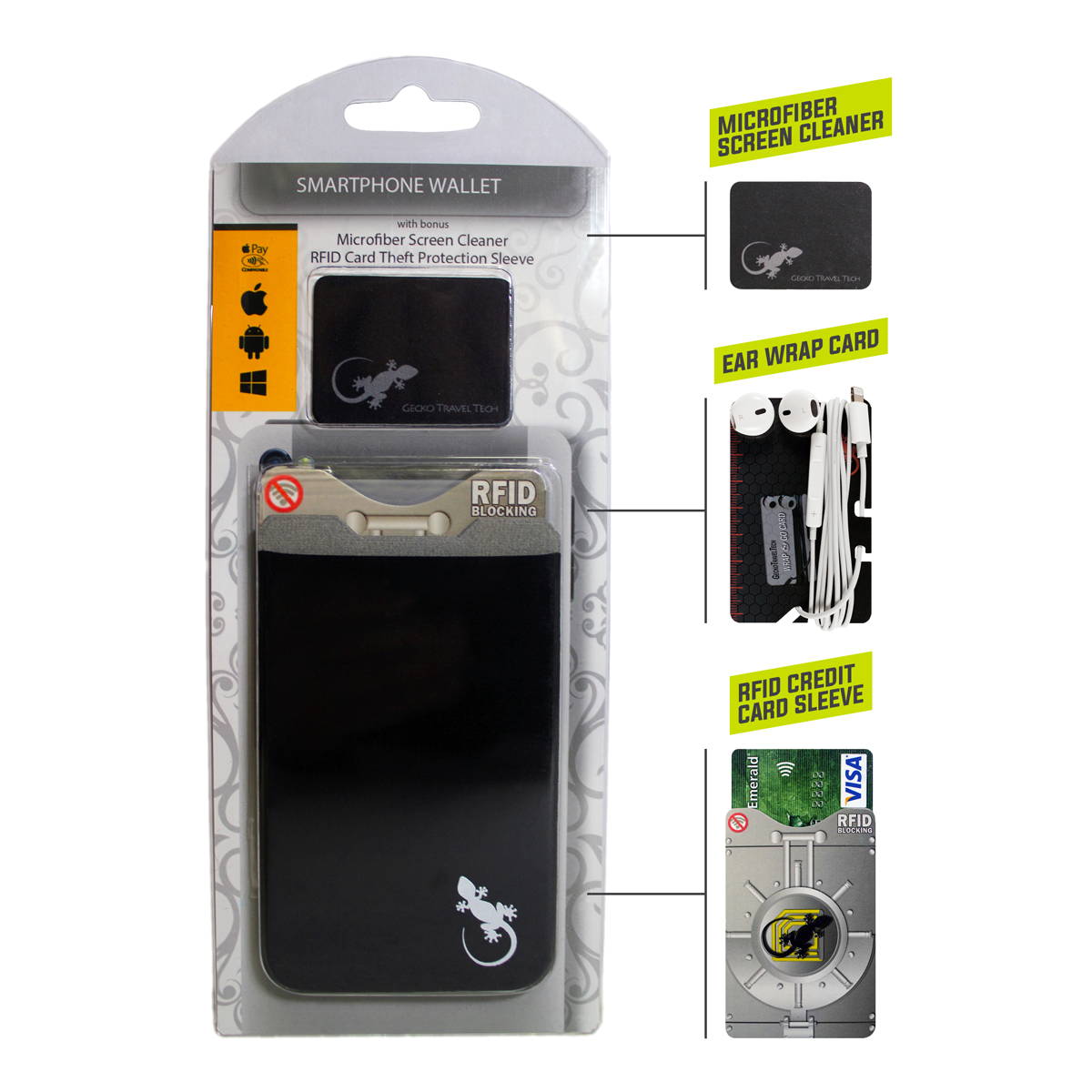 Microfiber Screen Cleaner
The microfiber screen cleaner uses the same Japanese polyurethane gel as the Gecko Wallet and sticks on any device. It easily cleans grease and fingerprints off your screen fast and easy.
RFID Credit Card Sleeve
The aluminum lined RFID Blocking Credit Card Sleeve protects credit and ID cards with RFID chips from electronic pickpockectes.
Ear Wrap Card
The laser cut smart wrap design (our innovation) Ear Wrap Card will bring an end to tangled headphones.