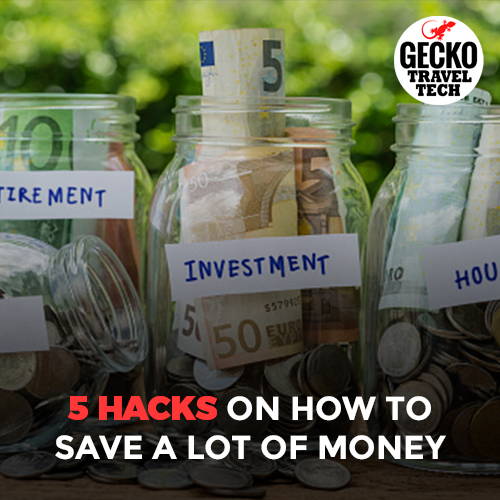 Last year, credit card debt rose to 1.042 trillion dollars in the United States. Are you struggling to make your payments? You might've been planning to buy your dream house or car but, you've fallen short on your savings.
While it may be challenging at first, you can save the money you need to achieve your financial goals. Don't know how to save a lot of money?
We've got you covered. We'll discuss the 4 must-know easiest ways to save money and achieve your financial goals. Read on to start your money saving money today.
---
Your Must-Know Guide on How to Save a Lot of Money Today
While saving money can be challenging, it will come down to your discipline and using the right methods. You might've read 250 money-saving tips to get your finances in order. Yet, it doesn't mean those strategies are the right ones for your lifestyle.
The first step is deciding your purpose to save money. Do you want to save for retirement, your child's college tuition, or to buy your dream house? Maybe you want to have your own personal safety net for any medical or family emergency.
Either way, choosing your purpose or goal will help you determine how much money you must save. When you make simple tweaks in your everyday life, you can save the amount you need no matter how large it is.
Don't know how to make it happen? Here are 4 simple yet effective ways to save money.
---

1. Set Your Budget and Stick to It

Saving money begins with creating your own budget and sticking to it.
Your small expenses may surprise you. Believe it or not, these unnecessary services pile up and can drain your monthly income.
2. Use Discounts and Look for Great Deals Before Buying Something
Small savings here and there can make a difference.
Instead of buying the most expensive gift for your friend or loved one, consider searching for lists such as the best tech gifts under $25. Also, you should consider subscribing to money saving newsletters and search for coupons you can use on your everyday purchases.
3. Adjust Your Monthly Spending
If you're paying a lot on utilities, rent, or even debt repayment, you should consider negotiating these expenses.
You may contact your creditor and ask for an interest reduction or to negotiate your debt. Also, you may consider switching utility companies or changing your tv package to a cheaper option.
Automating your savings is one of the easiest ways to save money fast. When you use an automatic savings plan, you will deposit a certain amount on your preferred account automatically.
You will grow your savings on autopilot. It's recommended to set your saving transfers right after you get paid. You want to make sure you don't use this money for other purposes.
There isn't a fixed formula on how to save a lot of money. But, you must develop a plan that fits your lifestyle and monthly income. It all starts with setting up your budget and making the right adjustments.
No expense is too small. Try to find a balance between your everyday needs and unnecessary expenses. You may think making huge cuts to your monthly expenses is the best way.
Yet, it's recommended to start making small adjustments. You want to stick to your adjustments and achieve your money saving goals.
Want to save money while buying your next phone wallet? Our Gecko Phone Wallet fits the bill. Check out our products section to find the right model for you today.