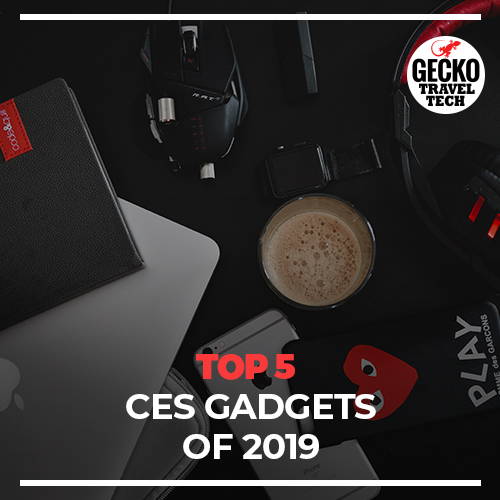 1. LG Signature OLED TV R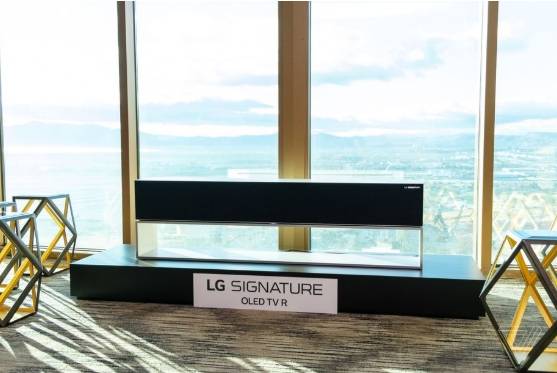 LG Display has finally developed the commercial model of its rollable TV set, that it's going to set on sale in a couple of months.
It's been a while since we have started seeing rollable display screens being displayed by big tech giants wanting to show their technological supremacy. Now, LG's display division has gone a step ahead with the launch of a 65-inch rollable TV in its flagship TV range. This is the LG Signature OLED TV R. The "R" stands for its rollable screen, a 3-millimeter OLED panel that rises from a thin rectangular volume at its base.
The TV also has built-in functionality for Alexa commands and has the new HDMI 2.1 sockets.the TV steadily rolls up, in about 10 seconds, to its full 65-inch form. The base of the TV also doubles as a Dolby Atmos speaker rated at a 100-watts.The TV will be available in the second half of 2019
---
---
2. Royole flexible QWERTY keyboard
The entire keyboard can be rolled into a stick that's about as tall as a smartphone, making it incredibly easy to carry around. A QWERTY keyboard that can be laid down on any flat surface and connected via Bluetooth. At the push of a button, it'll roll up and you can stick in your pocket.It can connect to mobile devices wirelessly the battery also last for months while on standby.
---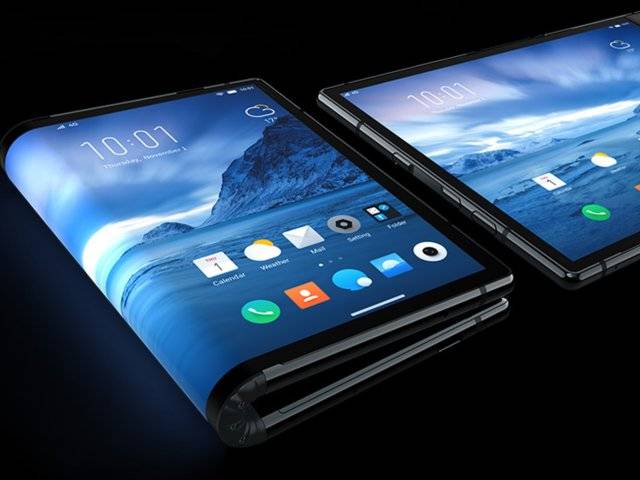 With samsung is set to  show the world a foldable Galaxy X smartphone at CES 2019 the Royole Corp a Chinese based tech firm beat them to it. The FlexPai foldable phone was released to journalists just days ago.The FlexPai sports two cameras — a 20-megapixel main shooter and a 16-MP wide-angle lens — that work as both the rear and front camera depending on how you've got the phone folded.When folded, the phone offers two screens — one with a 16:9 aspect ratio and the other with the wider 18:9 ratio. It will run on Qualcomm's recently unveiled Snapdragon 855 chipset, and it runs a version of Android called Water OS that supports features like split-screen mode.
---
---
4.
HTC VIVE Pro Eye (VR SET)
The HTC VIVE Pro Eye is the latest addition to HTC's virtual reality (VR) lineup.By incorporating eye-tracking into this newest headset, many experiences like the MLB Home Run Derby VR game no longer require additional controllers to navigate things like menus or setting. You can simply look at an option and a cursor appears as if the headset knows what you're thinking. At CES 2019, HTC also announced its Viveport Infinity service, which aims to be a Netflix of VR of sorts. Starting April 5th, Viveport Infinity will give VR headsets users across multiple platforms including Vive, Oculus Rift, and other standalone mobile VR headsets the ability to experience over 500 VR titles for a single monthly subscription. A new way of gaming looks very bright.
---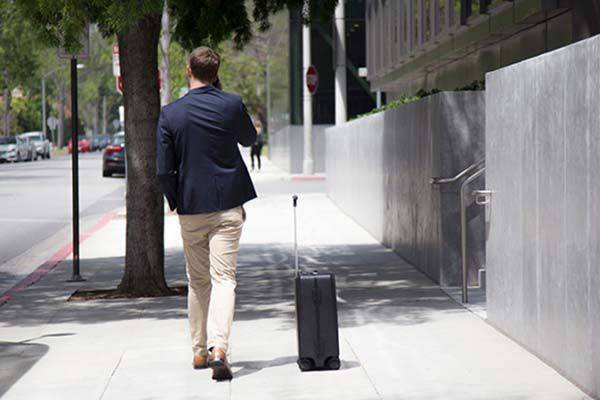 AI powered smart suitcase that follows you around
It integrates groundbreaking proprietary computer vision technology, Visual Simultaneous Location And Mapping (VSLAM)This innovative technology is able to accurately sense and assess the environment, calculate the distance, and estimate the direction and route to avoid potential obstacles, with a deviation precision of +/- 1cm .with the press of one button, you can pop out the battery, go through security and then pop it in and continue enjoying your hands-free luggage. Clocking in at a speed of 3m/s (6.7 mph), Ovis' revolutionary rear-wheel drive operates quieter and more swift than traditional wheels.
Ovis is still a completely functional piece of luxury luggage even at zero percent battery. All four wheels will become omnidirectional, allowing a smooth roll on the ground. Never pull a heavy suitcase again!
---